Music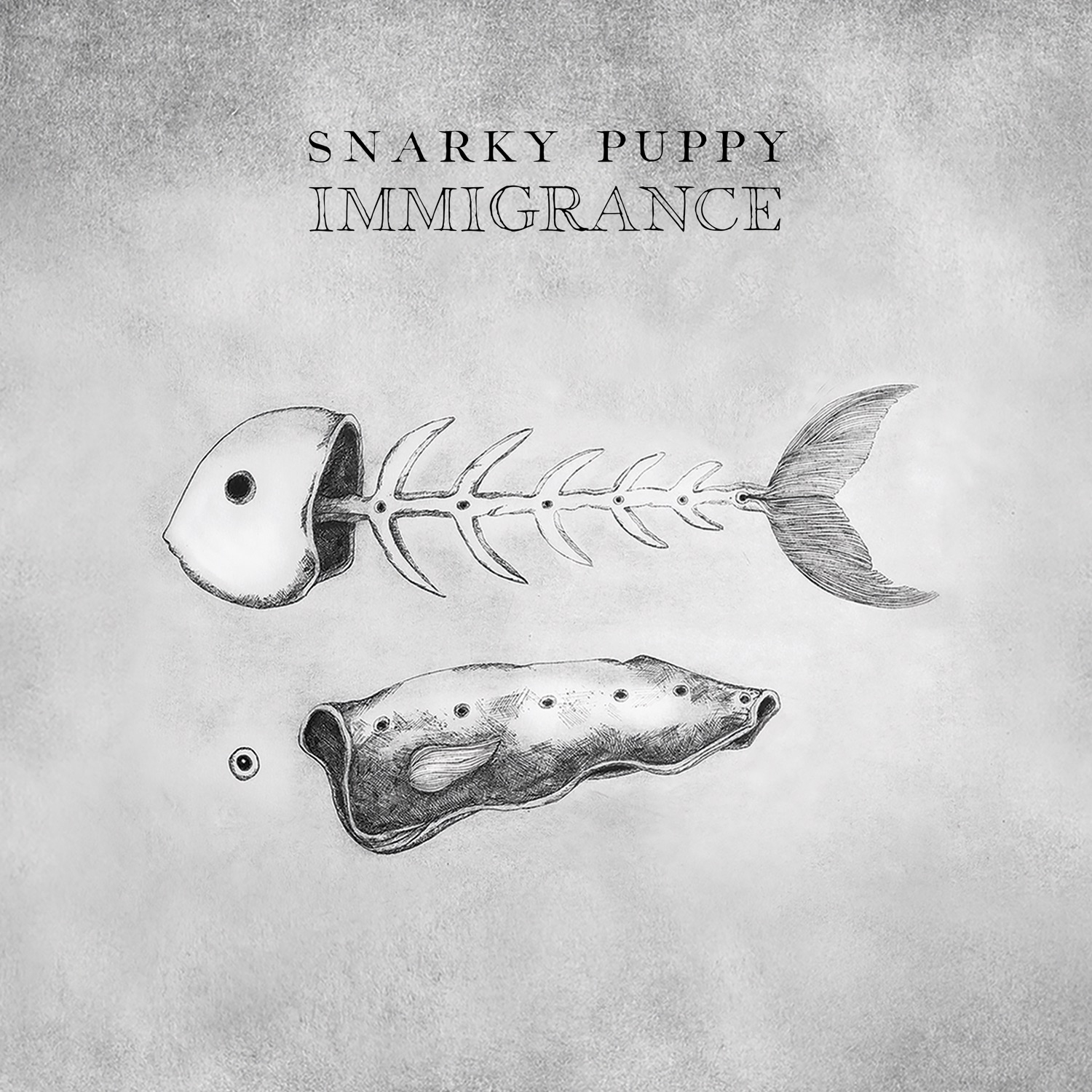 Immigrance
March 15, 2019
Immigrance, the new Snarky Puppy studio album, is all about movement. "The idea here is that everything is fluid, that everything is always moving and that we're all in a constant state of immigration," explains Michael League. "Obviously the album's title is not without political undertones."
Like Culcha Vulcha, Immigrance is a studio project, and it features most of the same musicians. And though it shares that project's ace musicianship and dynamic, kinetic spirit, it is also more raw and moodier than its predecessor. Several of the compositions put a newfound emphasis on delivering simpler, streamlined impact. With Immigrance, Snarky Puppy is essentially practicing what it's preached all along: People from different places can bring their various strengths and experiences, and that can be beautiful and cohesive. The band itself is a representation of that musical expression.
1

Chonks

8:32
2

Bigly Strictness

7:37
3

Coven

6:38
4

Bling Bling

5:55
5

Xavi

9:31
6

While We're Young

2:41
7

Bad Kids To The Back

5:45
8

Even Us

7:43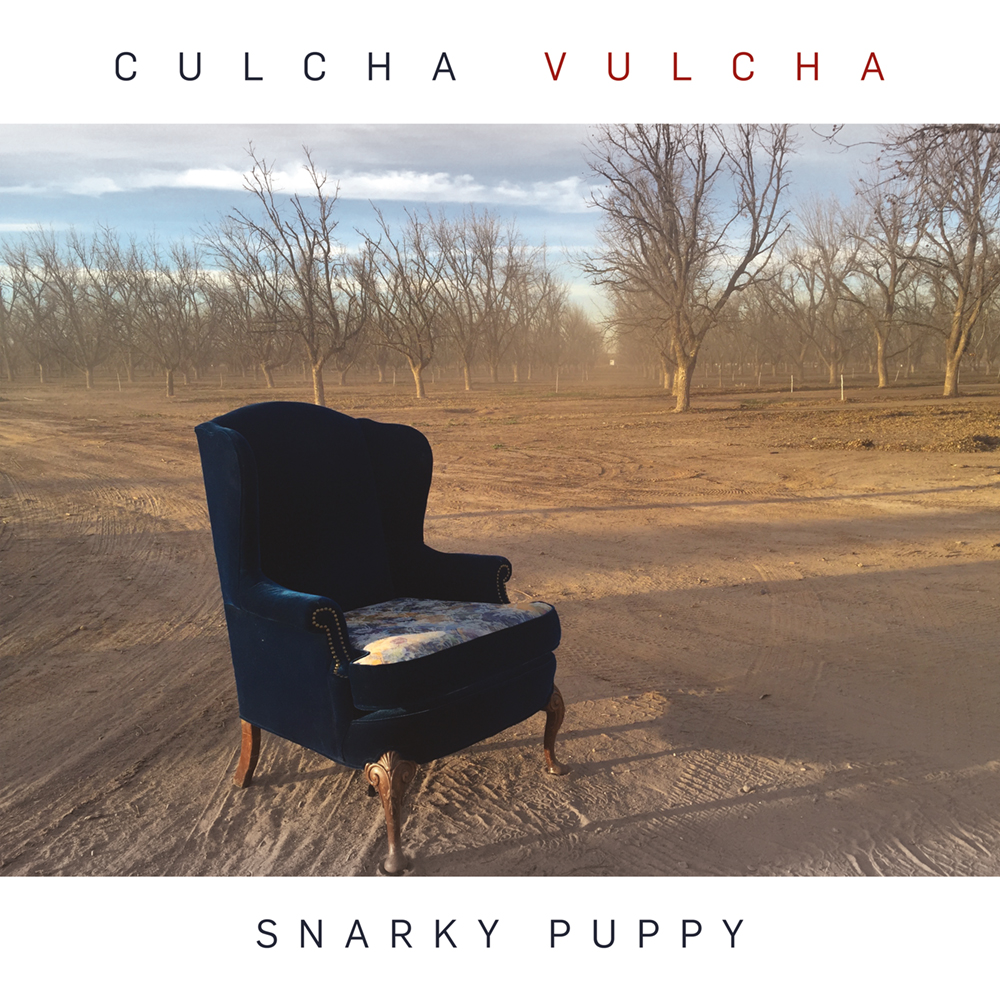 Culcha Vulcha
2016
Fresh off of the heels of its tenth album, Family Dinner - Volume Two, the band is returning to its roots as an instrumental ensemble with a brand new collection of nine original songs. A departure from its signature live-from-the-studio film and audio style, the band spent a week in the middle of a pecan orchard at the remote Sonic Ranch Studios in Tornillo, Texas, just a five minute walk from the Mexican border. With no cameras, no audience, and the opportunity to overdub, they have crafted an album much darker and moodier than any before it. The typical flash and bombastic moments that Snarky Puppy is known for have been replaced by a more patient, restrained, and sonically creative approach to both composition and performance. The melodies are intricate, the counterpoint is fluid, and groove reigns supreme in mixes that are bass and percussion-heavy.
1

Tarova

3:39
2

Semente

7:11
3

Gemini

5:15
4

Grown Folks

7:57
5

Beep Box

4:01
6

GØ

8:53
7

The Simple Life

4:01
8

Palermo

6:37
9

The Big Ugly

9:09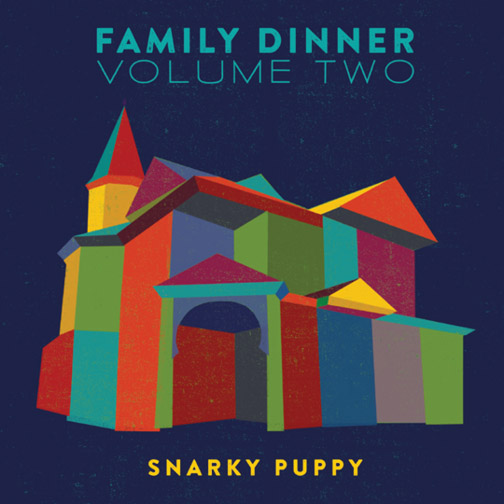 Family Dinner, Vol. 2
2016
In February of 2015, Grammy Award-winning band Snarky Puppy recorded Family Dinner Volume Two in front of a live studio audience with guest instrumentalists and vocalists from all over the world. A companion piece to the monumental album, this documentary/concert-film features exclusive candid interviews and acoustic performances from the guest artists. The project is a true testament for showing first-hand how music can be a bridge between diverse cultures from countries from all over the world to create a unifying musical statement for the average listener or the devout music-connoisseur.
1

I Asked (featuring Becca Stevens & Väsen)

6:54
2

Molino Molero (featuring Susana Baca & Charlie Hunter)

5:30
3

Liquid Love (featuring Chris Turner)

6:36
4

Soro (Afriki) (featuring Salif Keita, Carlos Malta, & Bernardo Aguiar)

8:17
5

Sing to the Moon (featuring Laura Mvula & Michelle Willis)

5:51
6

Don't You Know (featuring Jacob Collier & Big Ed Lee)

10:44
7

I Remember (featuring Knower & Jeff Coffin)

6:34
8

Somebody Home (featuring David Crosby)

6:30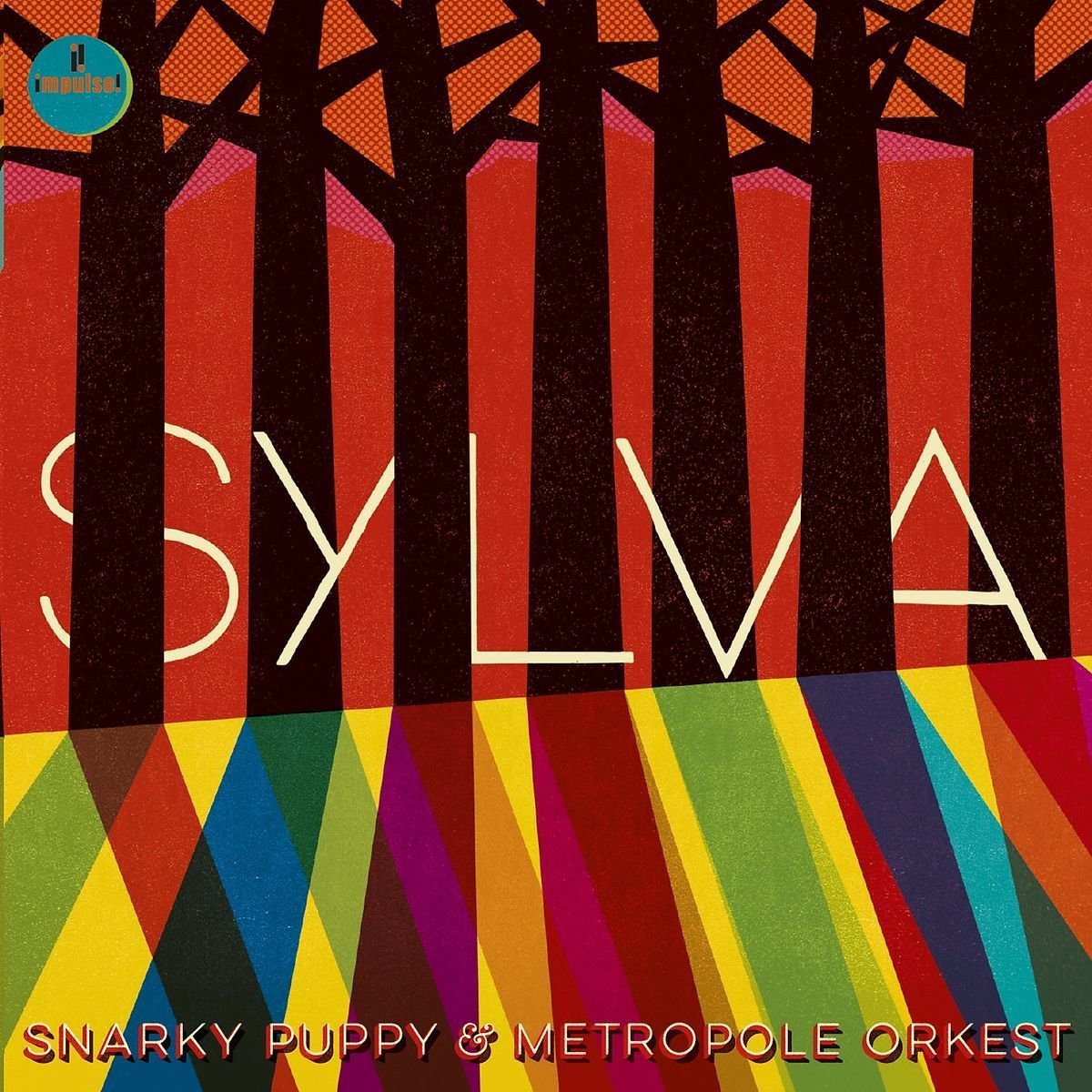 Sylva
with Metropole Orkest
2015
Released on May 26 via Impulse!/Universal Music Classics, Sylva is the first time the band has joined forces with an orchestra. The 60-minute suite was recorded and filmed live with the multi-Grammy-winning Metropole Orkest orchestra from the Netherlands, for whom it was specifically written. It topped 4 separate Billboard and iTunes charts upon release.
1

Sintra

3:32
2

Flight

6:03
3

Atchafalaya

6:04
4

The Curtain

15:09
5

Gretel

4:21
6

The Clearing

19:23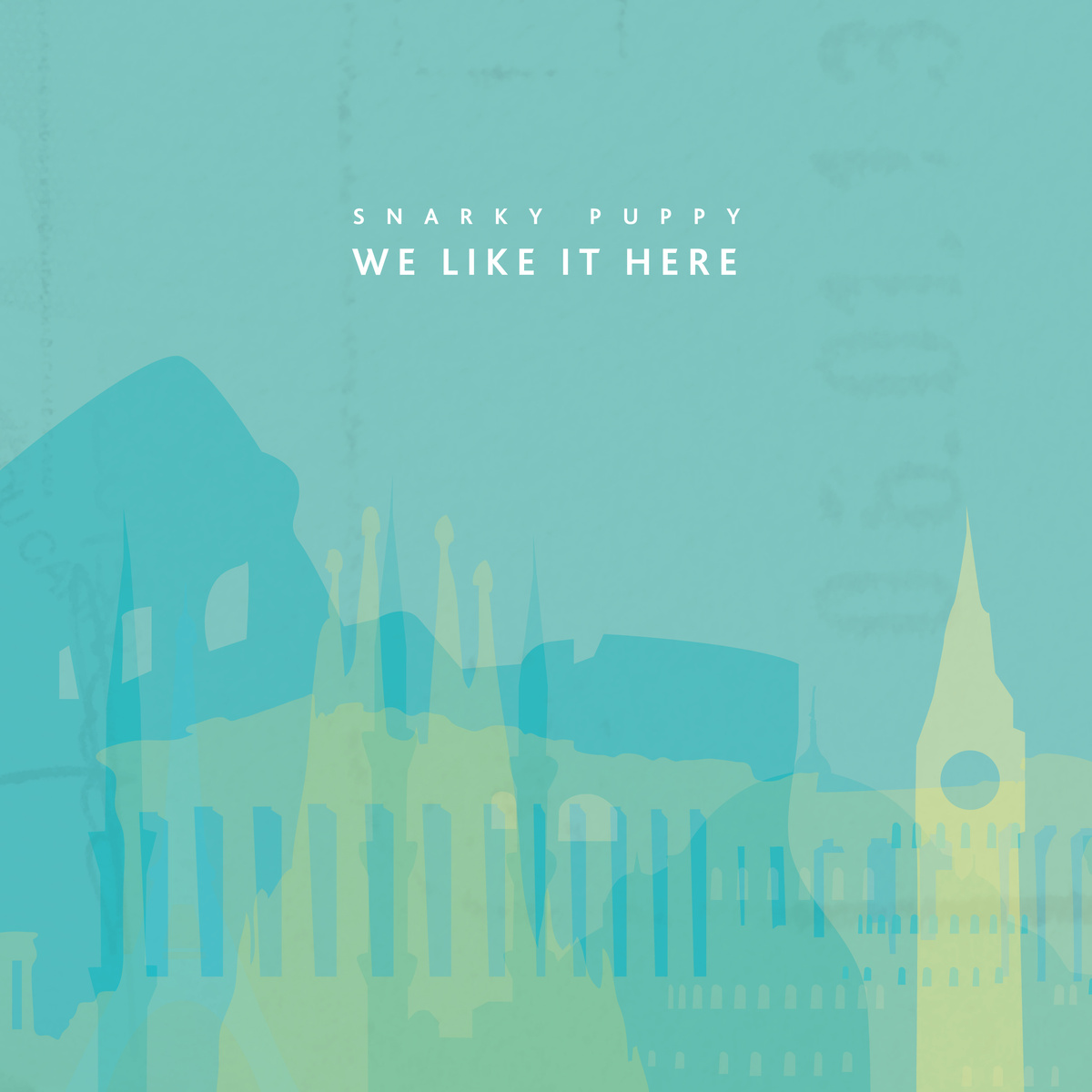 We Like It Here
2014
From the moment Snarky Puppy played its first overseas show to a sold-out London crowd, they felt at home in Europe. Recorded and filmed live with a studio audience over 4 nights in the Netherlands, We Like It Here captures the band at its most explorative point in its career, in both composition and improvisation. The film also contains over an hour of interviews, behind the scenes tour footage in Europe, and alternate solo takes from the recording sessions.
1

Shofukan

6:33
2

What About Me?

6:42
3

Sleeper

6:51
4

Jambone

5:07
5

Kite

6:12
6

Outlier

6:45
7

Tio Macaco

5:43
8

Lingus

10:45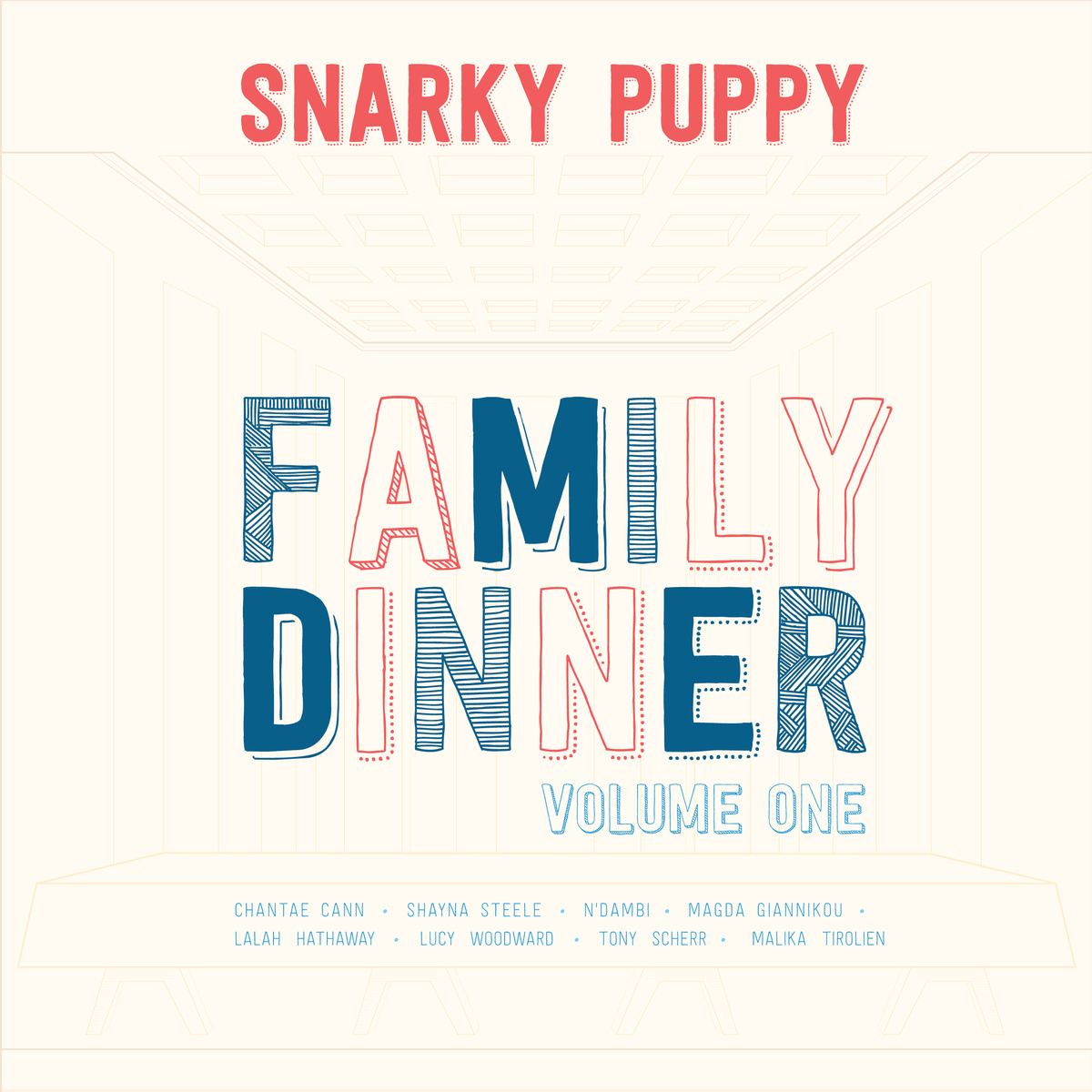 Family Dinner, Vol. 1
2013
Inspired by a music series that the band runs in New York City, Family Dinner - Volume One is a live DVD featuring 8 different vocalists with Snarky Puppy as the backing band. Genre morphs from track to track with performances by Lalah Hathaway, Lucy Woodward, N'Dambi, Magda Giannikou, Shayna Steele, Chantae Cann, Tony Scherr, and Malika Tirolien. The album was recorded and filmed in the beautiful Shaftman Performance Hall at Jefferson Center in Roanoke, VA in March 2013.
1

Free Your Dreams

4:46

Chantae Cann

2

Gone Under

5:46

Shayna Steele

3

Deep

5:13

N'Dambi

4

Amour, T'es La?

4:22

Magda Giannikou

5

Something

7:35

Lalah Hathaway

6

Too Hot To Last

4:44

Lucy Woodward

7

Turned Away

7:22

Tony Scherr

8

I'm Not The One

5:16

Malika Tirolien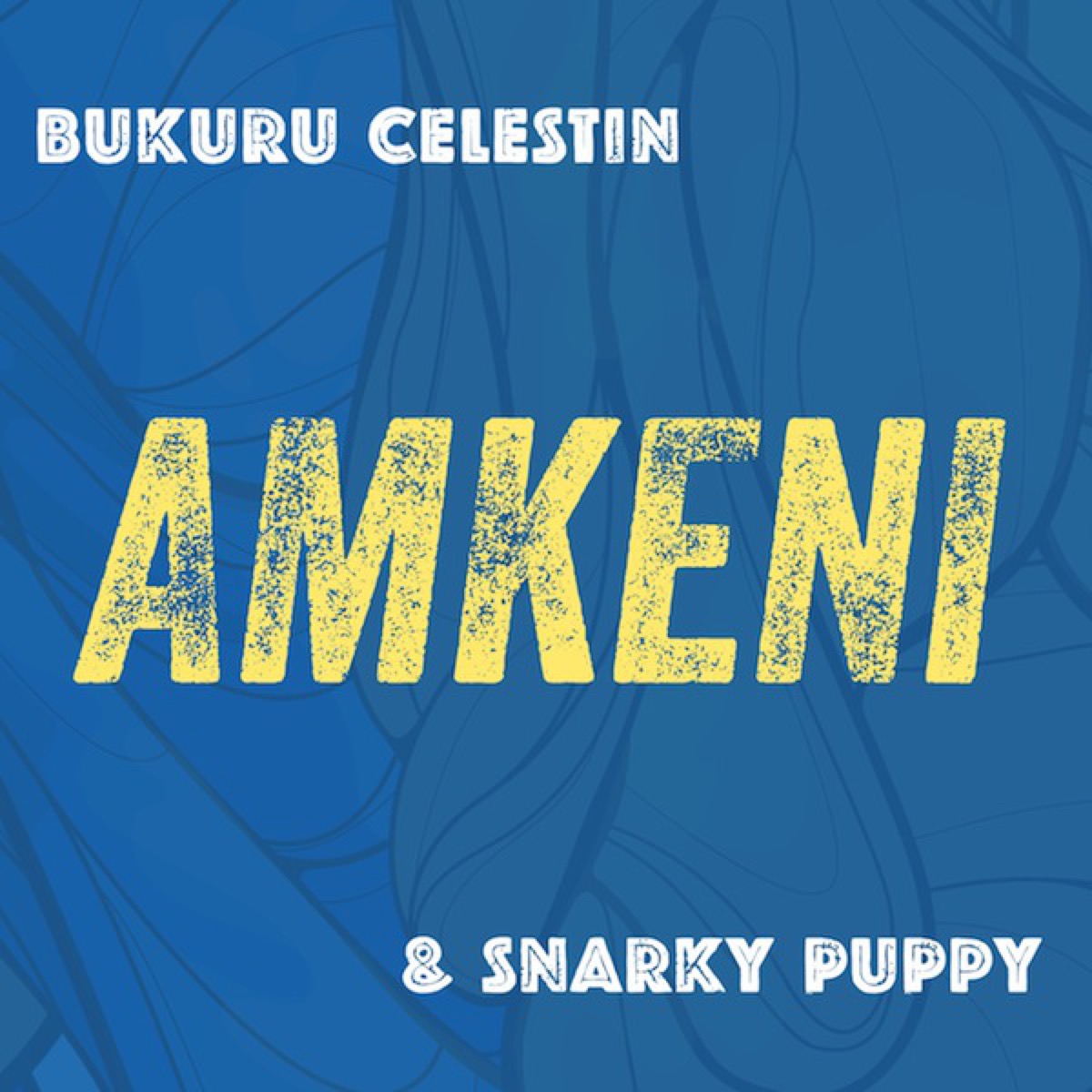 Amkeni
with Bukuru Celestin
2013
A collaboration between Snarky Puppy and the young Burundian refugee Bukuru Celestin. Made by possible by a grant from Chamber Music America, Amkeni fuses traditional central African music with the band's unique take on Bukuru's songs. It was recorded in February 2013 at the Jefferson Center in Roanoke, VA.
1

Ndagukunda

5:13
2

Shima

4:08
3

Nyabugingo

5:01
4

Amkeni

7:55
5

Ntumbero

4:16
6

Muzogezahe

6:35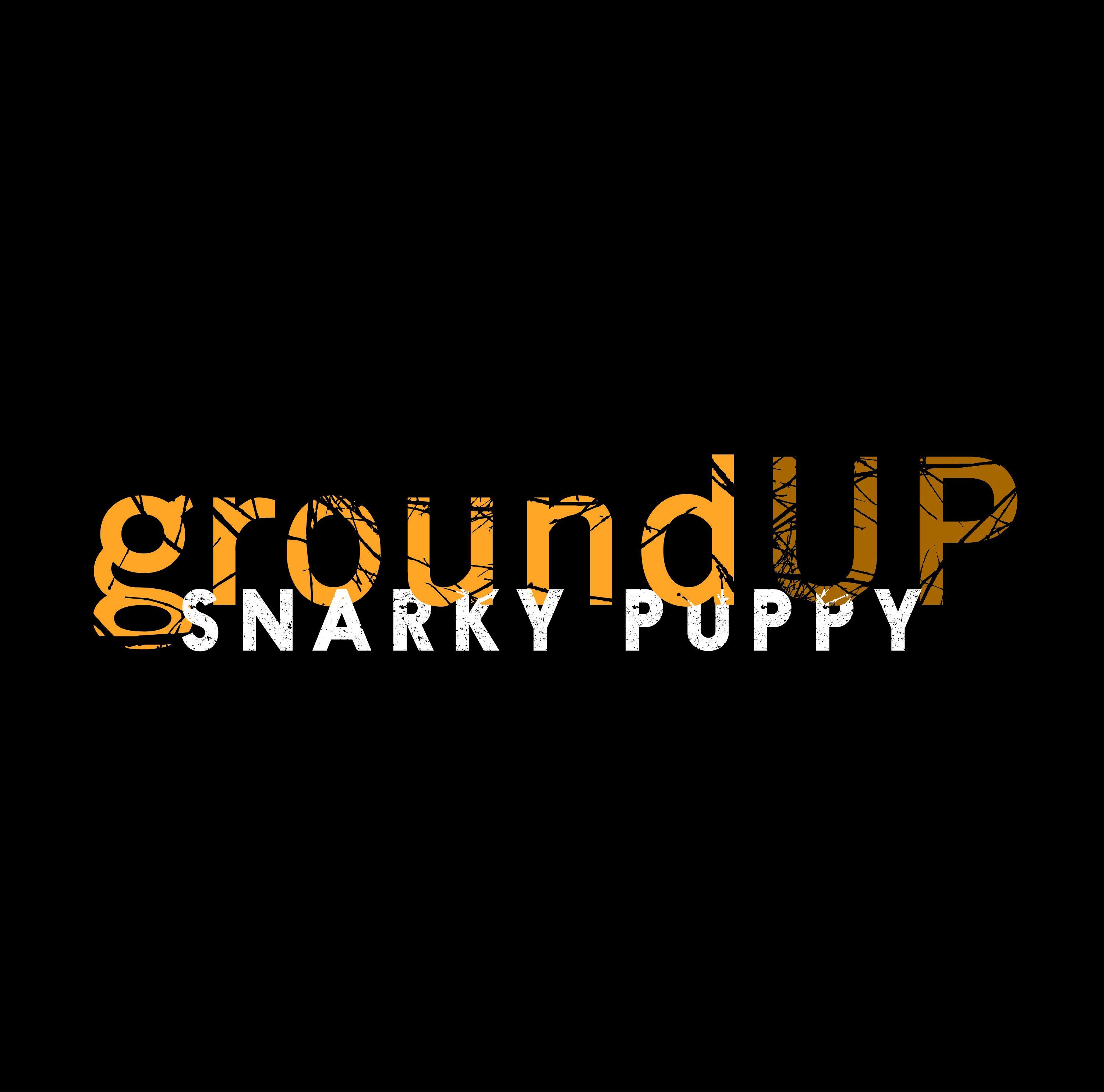 groundUP
2012
groundUP was filmed and recorded live over 3 nights in legendary bassist Matt Garrison's new Brooklyn performance space, Shapeshifter Lab, in front of a 40-person studio audience. Similar to the setting of their last several live albums/DVDs, the project captures the rawness and spontaneity of Snarky Puppy's live energy, but this time in a stripped-down Brooklyn warehouse.
1

Thing of Gold

6:25
2

Bent Nails

5:02
3

Minjor

5:24
4

Binky

9:38
5

Mr. Montauk

5:53
6

Like A Light

4:47
7

Young Stuff

9:02
8

Quarter Master

8:45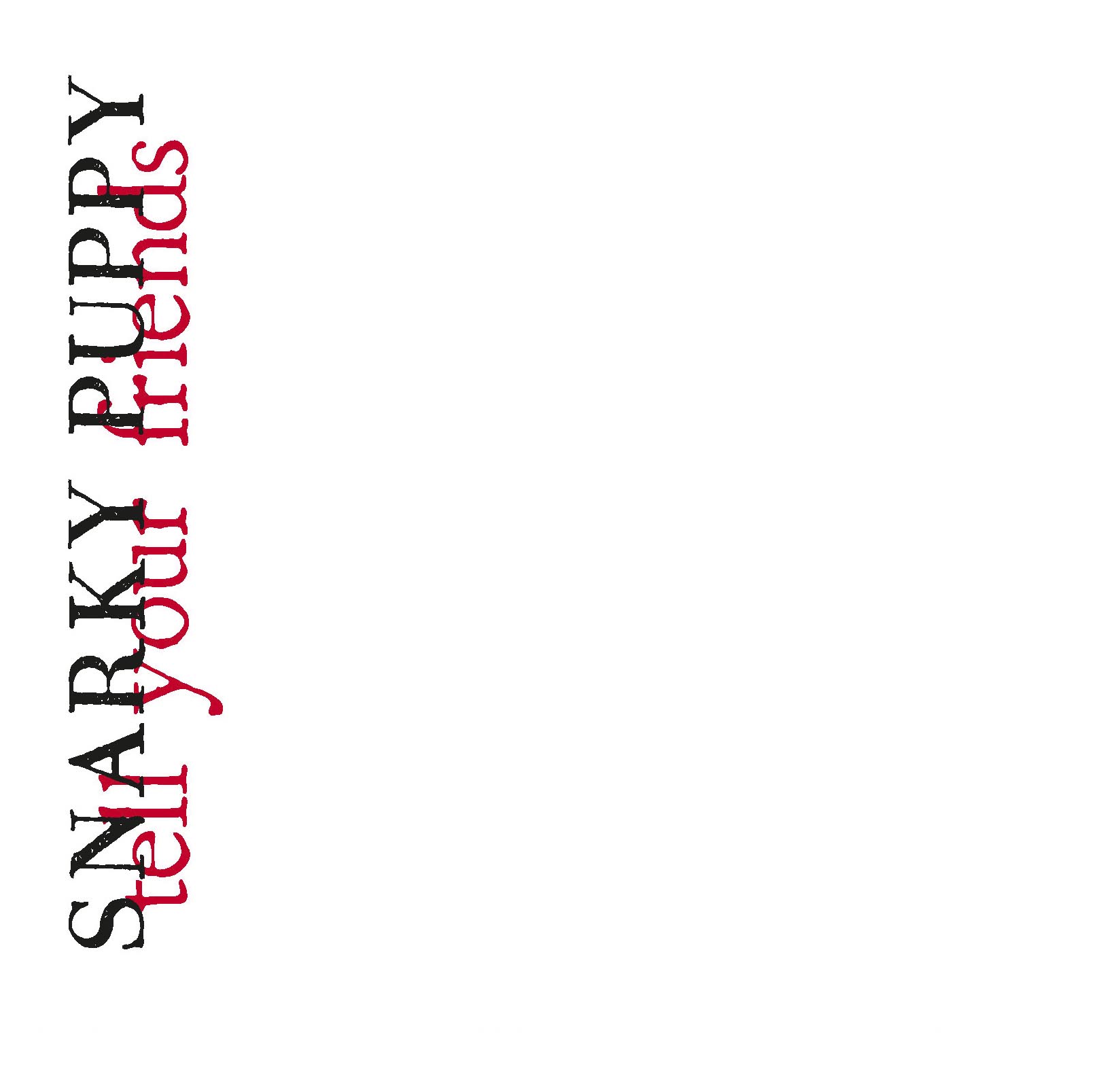 Tell Your Friends
2010
The first of Snarky Puppy's live, in-studio DVD/albums, Tell Your Friends was filmed and recorded in one night at the cozy swamp-set Dockside Studio in Maurice, Louisiana, and is the band's debut release on Ropeadope Records. It marks the first recorded appearance of Grammy Award-winner Shaun Martin on organ and Moog, and a live 30-person studio audience.
1

Whitecap

8:28
2

Flood

9:09
3

The Good Man Deliver and The Best Is Blessed

7:20
4

Skate U

6:54
5

Slow Demon

8:06
6

Ready Wednesday

9:04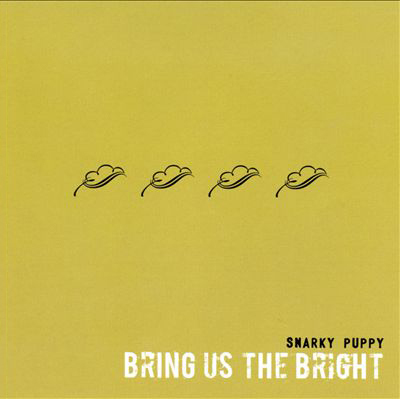 Bring Us The Bright
2008
Snarky Puppy's third studio album is the first recording of the band after it melded with the Dallas music community. Featuring keyboardists Bernard Wright and Bobby Sparks as well as drummer/keyboardist Robert "Sput" Searight, Bring Us the Bright is a noticeable departure into a brand new landscape of grooves and textures. It was recorded in Dallas, TX in April 2008 and mixed by Chris Godbey (Timbaland).
1

Bring Us The Bright

6:36
2

Loose Screws

4:19
3

Strawman

8:27
4

34 Klezma

6:13
5

Strange Dream

5:21
6

Celebrity

6:27
7

Making The Circle

6:47
8

And Soon We'll Be One

4:50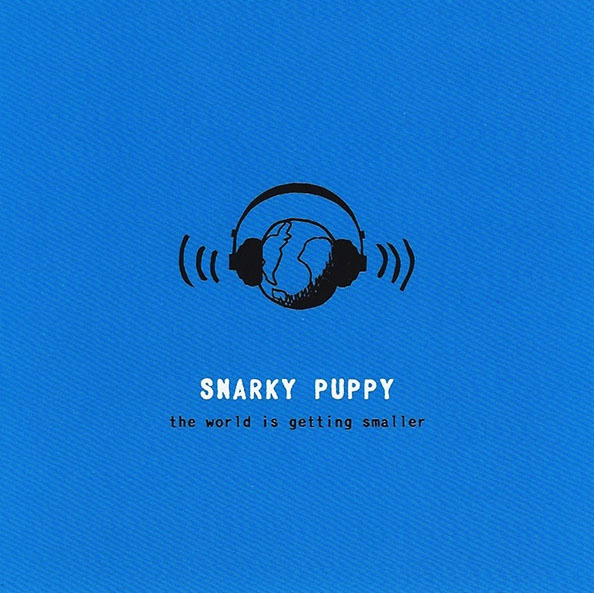 The World Is Getting Smaller
2007
The second studio album from Snarky Puppy, The World is Getting Smaller features two live drummers (Rob Avsharian and Steve Pruitt) panned left and right (as well as a guest appearance from master percussionist Jose Aponté), and marks a compositional departure from The Only Constant. It was recorded as most of the band was leaving college at the University of North Texas in 2007.
1

Native Sons

8:54
2

Intelligent Design

8:26
3

Alma

8:15
4

Thorn

5:34
5

The World Is Getting Smaller

5:55
6

Briar

8:20
7

Phoebus

6:47
8

Fair Play

7:15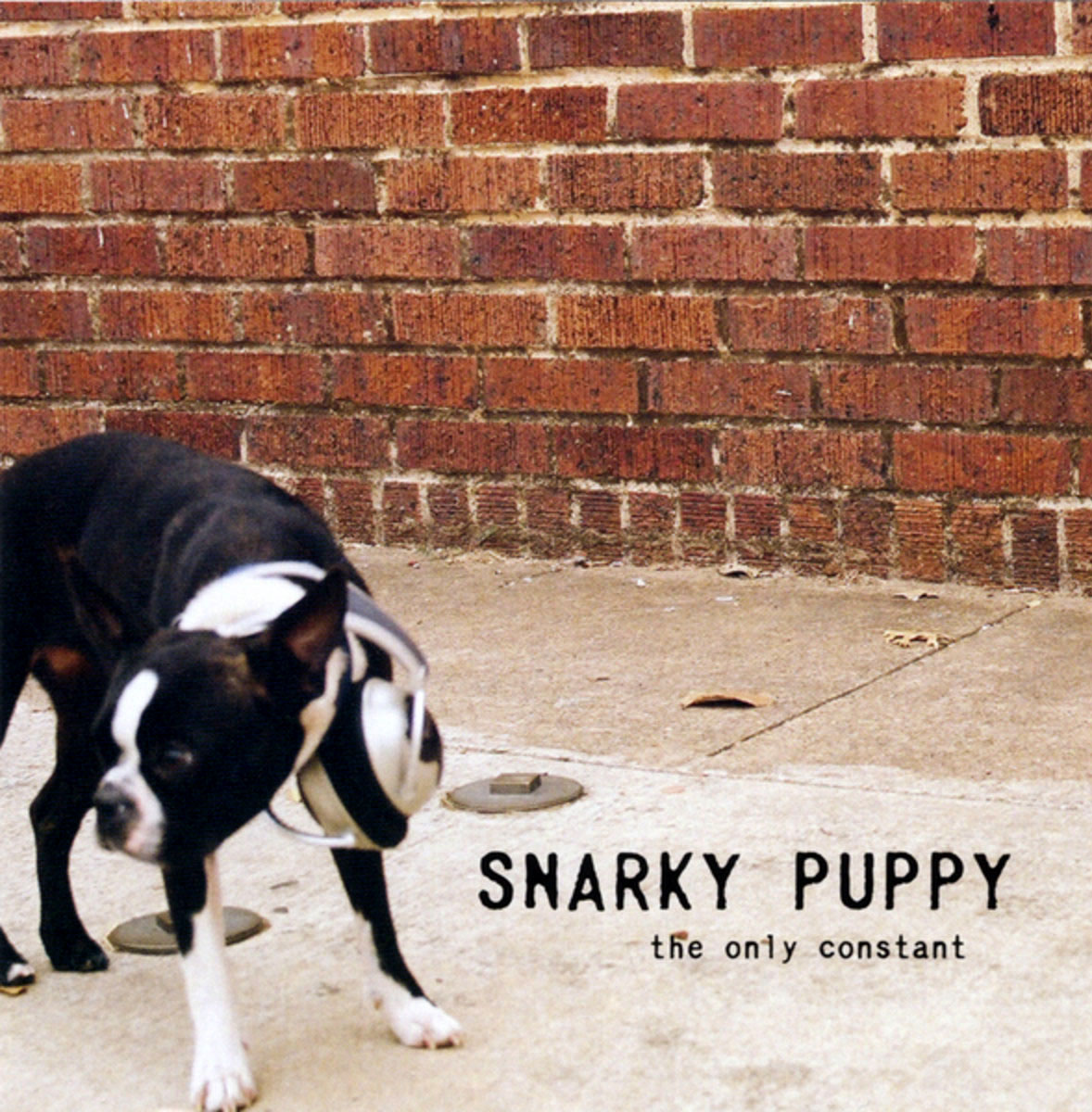 The Only Constant
2006
Here's where it all started! Made all the way back in 2005 and released in '06, The Only Constant is a snapshot of the band in its infancy as students at the University of North Texas. It features 5 very, very different tracks by Michael League and has a more open and acoustic sound than any other of Snarky Puppy's albums.
1

Open Forum

10:34
2

Hot & Bothered

8:36
3

Precipice

8:45
4

Revisited

7:51
5

Oblongata

8:20