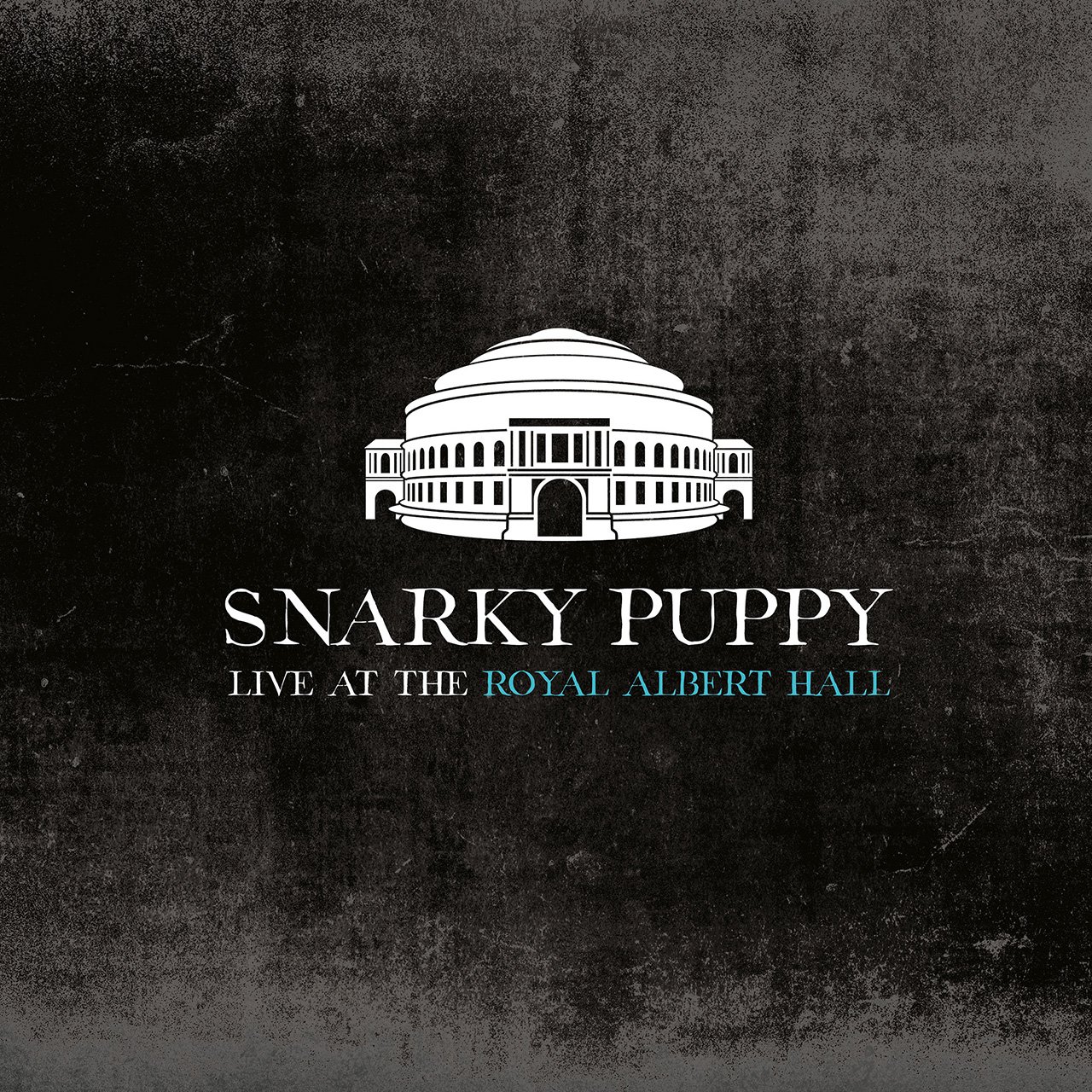 In 2012, Snarky Puppy booked their first European tour through Facebook posts, begging people to help find a bar they could play in. Years later, on November 14th, 2019, Snarky Puppy recorded their sold-out show from the iconic Royal Albert Hall in London. Featuring an extended line-up of 15 out of their 18 regular members, the record includes many tracks from their recent studio album, Immigrance.
Get your copy of the Grammy® Award-Winning album today while supplies last.
Live In Texas 2021 - Fall Dates Announced!
After having cancelled numerous tour dates and over a year of uncertainty, we are ecstatic to finally share NEW tour dates! We're coming home to the great nation of Texas this September, hitting Dallas, Austin, Houston, and one more city to be announced. Tickets are on sale now!
Exclusive Bill Laurance Interview & Live Picks Playlist Available Now on Nugs.net
Nugs.net is now streaming live recordings of Snarky Puppy performances! 

This month, a set of Bill Laurance's live picks, featuring songs from their shows at the O2BrixtonAcademy in London with Jacob Collier, Orpheum Theatre in Los Angeles, Marathon Music Works in Nashville, and Olympia Theatre in Dublin. Accompanying this playlist is an exclusive interview with Bill Laurance, where he dives into the art of collaboration, working with Jacob Collier, and more.

If you haven't used Nugs.net before, snag a 30-day free trial here. Start streaming your favorite shows from the Live Snarky catalogue! 

Snarky Puppy Wins GRAMMY for 'Live at the Royal Albert Hall'
Michael League - Yowza. It's an absolute honor to receive this award from the Recording Academy.

Before I say anything else, I want to ask everyone reading this to actively support Christian Scott, Bill Frisell, Gregoire Maret, Romain Collin, Jon Batiste, and Black Violin. We're honored to even be in the same sentence as them!

It's been a year without live music. This record reminds us of what we've been missing- the energy of a live crowd, the joy of being on stage together... and I want to thank the incredible Snarky Puppy crew for making not just this show- but every show- an absolute pleasure. Live Here Now Recording and Royal Albert Hall, you made this happen! Thank you!

Big love to GroundUP Music for being the center of our community, to Mike Chadwick for convincing us to make this record in the first place, and to our label-mate and dear, dear friend Becca Stevens, as she celebrates her first ever (and overdue!) nomination. Everyone please show her love!

And finally, thank YOU all for putting us here. It's been the listeners from the very, very, very humble beginning. We love you.

Snarky Puppy - Live at the Royal Albert Hall (2020 vs 2019)
The room looks a little different than it did this time last year. Strength and love to all of the venues and crews around the world who make live music happen for all of us, band and audience, each and every night.

Watch the full video here.
Snarky Puppy 2021 GRAMMY Nomination
Michael League - We are so surprised and grateful to be nominated for that very, very special night in November. The essence of this band always has been and always will be live, on stage, playing for human beings... so it's especially special to be recognized for that. But the whole thing never would've happened without the wonderful people at Live Here Now and The Royal Albert Hall, and the real MVPs of the night, Snarky Puppy's unbelievable crew,(Rosanna Freedman, TJ Abbonizio, Matt Recchia, Clare McEnerny, Nic Hard, Francis Clegg, Mason Davis, and Michael Harrison. We couldn't ask for a better one! And above all, I want to give a huge shout out to the nominees in this category, all of whom are either good friends or former label mates of ours. Such beautiful musicians! Whoever (digitally) walks away with the hardware will be very deserving of it.

---
---
Bad Kids To The Back (Official Video)
The hit music video for Bad Kids To The Back, from the new album Immigrance.
Xavi (Official Audio)
"Xavi" is the fifth track on the all-new album Immigrance, available worldwide this March.
Culcha Vulcha (Official Trailer)
Trailer for the pups' ninth album, recorded in the studio at The Sonic Ranch in Texas.
1

Chonks

8:32
2

Bigly Strictness

7:37
3

Coven

6:38
4

Bling Bling

5:55
5

Xavi

9:31
6

While We're Young

2:41
7

Bad Kids To The Back

5:45
8

Even Us

7:43
1

Tarova

3:39
2

Semente

7:11
3

Gemini

5:15
4

Grown Folks

7:57
5

Beep Box

4:01
6

GØ

8:53
7

The Simple Life

4:01
8

Palermo

6:37
9

The Big Ugly

9:09
1

I Asked (featuring Becca Stevens & Väsen)

6:54
2

Molino Molero (featuring Susana Baca & Charlie Hunter)

5:30
3

Liquid Love (featuring Chris Turner)

6:36
4

Soro (Afriki) (featuring Salif Keita, Carlos Malta, & Bernardo Aguiar)

8:17
5

Sing to the Moon (featuring Laura Mvula & Michelle Willis)

5:51
6

Don't You Know (featuring Jacob Collier & Big Ed Lee)

10:44
7

I Remember (featuring Knower & Jeff Coffin)

6:34
8

Somebody Home (featuring David Crosby)

6:30
9

Be Still (feat. Becca Stevens & Väsen)

4:32
10

Fuego Y Agua (feat. Susana Baca)

5:35
11

Shapons Vindaloo (feat. Väsen)

8:03
12

One Hope (feat. KNOWER)

3:30
13

Brother, I'm Hungry (feat. Nigel Hall & NOLA International)

8:35
---
Snarky Puppy is truly a different kind of musical animal.
The once Texan, now New York-based quasi-collective Snarky Puppy has gone from the best-kept secret to one of the most respected names in instrumental music. Although still "underground" in many respects, the band earned its first Grammy Award in early 2014 (for Best R&B Performance), followed by two more in the subsequent years, and has earned high praise from critical stalwarts like the BBC, Village Voice, The Guardian, New York Times, and Washington Post, as well as the world's most respected musicians, from Pat Metheny to Prince. Since 2014, their albums have topped Billboard Jazz, Billboard Contemporary Jazz, Billboard Heatseeker, and iTunes Jazz charts. The band has always used live performance as its chief form of evangelism, and over the last 8 years has maintained a more intense tour schedule than almost any band in the idiom with over 1,200 performances.