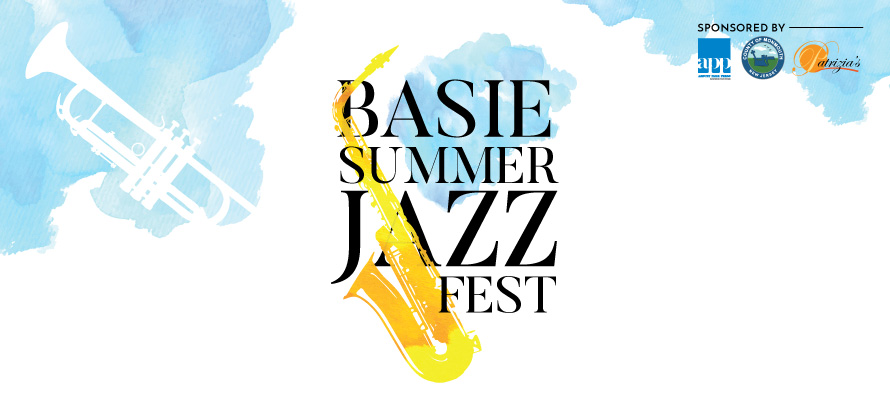 We're so looking forward to playing the Basie Summer Jazz Fest in Red Bank, New Jersey on August 4th! See ya'll there?! Tickets on sale April 14th right here!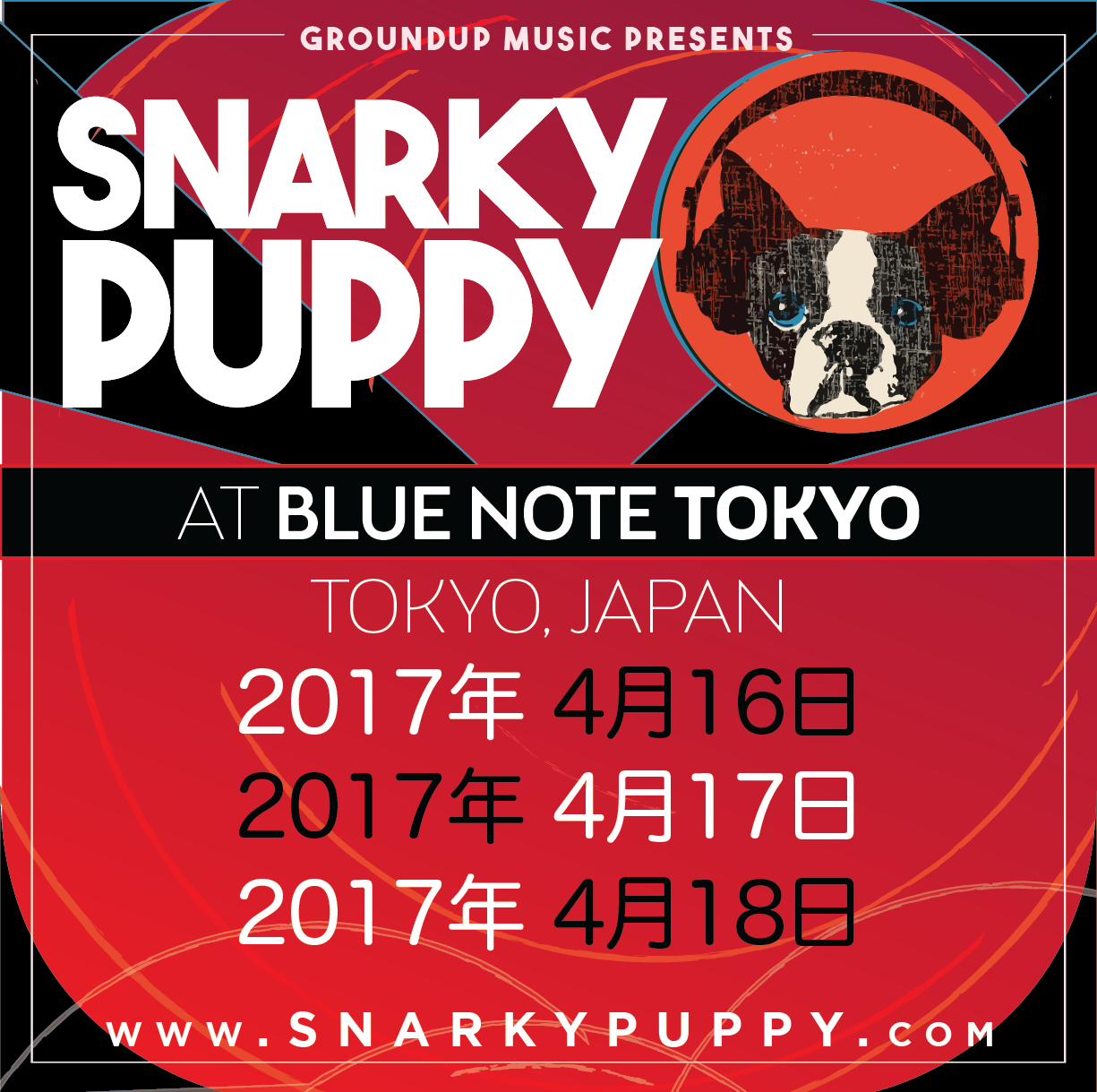 We head to the land of the rising sun for 3 very special show's at the Blue Note Tokyo.  Tickets and more info here.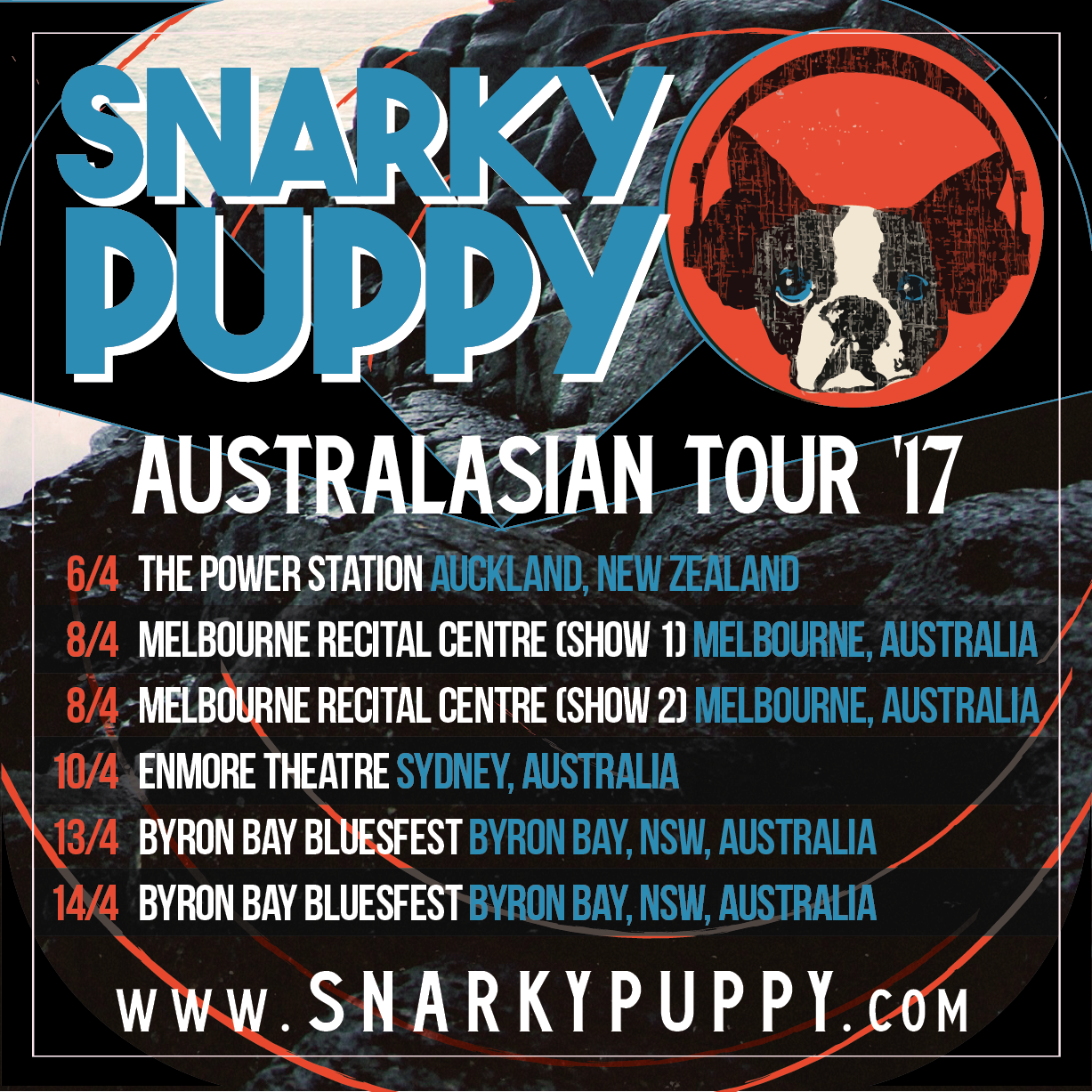 After one night in Auckland New Zealand the band swims over to Australia for two nights in Melbourne, one in Sydney, and in Byron Bay where they will play the legendary Byron Bay Blues Fest! Tickets and more info here.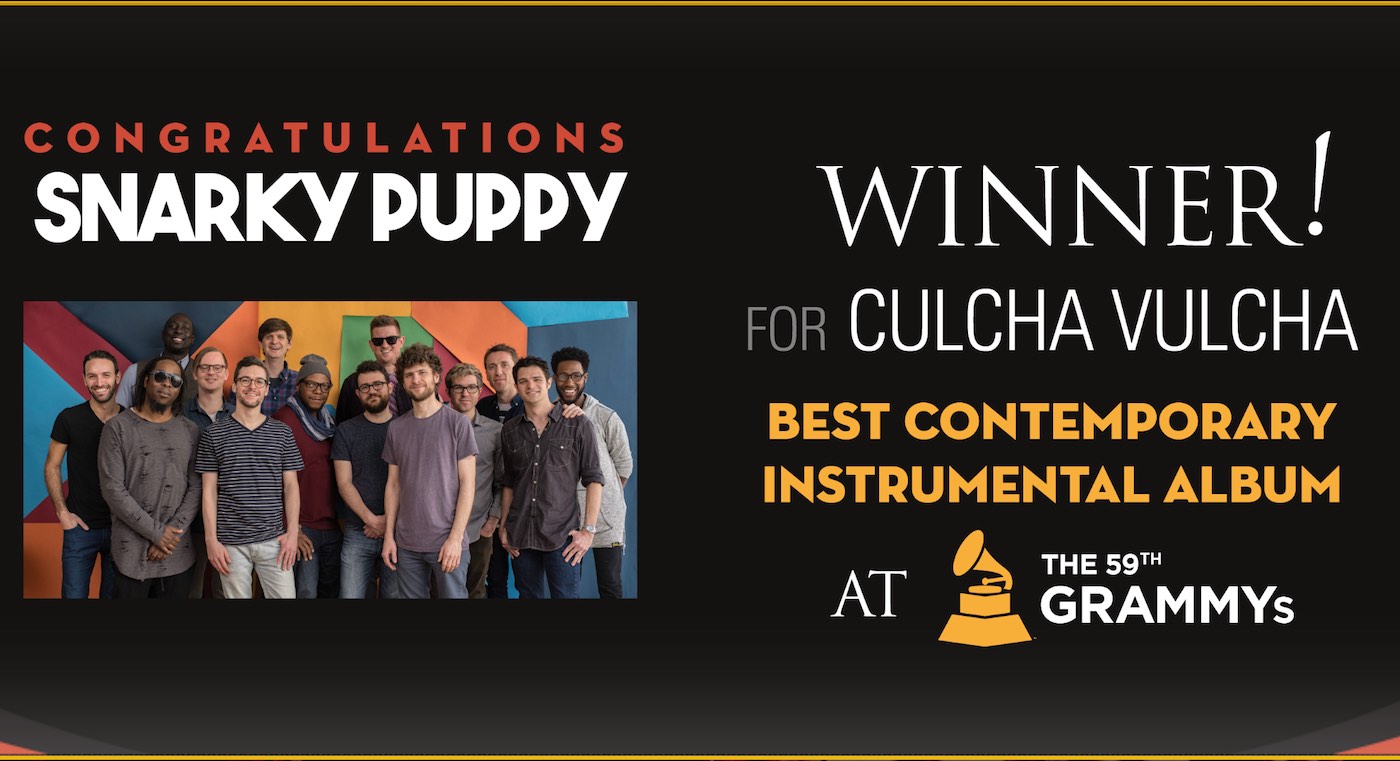 Congratulations Snarky Puppy on GRAMMY® #3!
Congratulations once again to Snarky Puppy for taking home their third Grammy® in four years. Culcha Vulcha won Best Contemporary Instrumental Album at the 59th Grammys®. From Michael:
This was a really special one for us. It's the first time that we've been awarded a Grammy® for an album that represents who we are 99% of the time- just us, without special guests, playing our own music. Combined with the overwhelming warmth we've felt from all of the music lovers and musicians at our first ever GroundUp Music Festival [in February], we couldn't be more grateful for the people who continue to support creative artists. You make us want to make more music!
Becca Stevens' new album, "Regina", is out now. It's beautiful and everything you need to hear! Get it on iTunes, buy the physical CD, or get it on Amazon!
360˚ at The Ritz in Manchester
Use Google Chrome to watch this concert with a 360˚ view.
Shofukan - With Metropole Orkest
Metropole Orkest joins the pups once again for this performance of Shofukan, at North Sea Jazz on July 8, 2016.
"I Asked" featuring Becca Stevens & Väsen (FD2)
written by Becca Stevens, produced by Michael League, arranged by Michael League & Snarky Puppy, recorded and filmed at Esplanade Studios in New Orleans, LA, February 12-14, 2015.
1

Tarova

3:39
2

Semente

7:11
3

GEMINI

5:15
4

Grown Folks

7:57
5

Beep Box

4:01
6

GØ

8:53
7

The Simple Life

4:01
8

Palermo

6:37
9

The Big Ugly

9:09
1

I Asked (featuring Becca Stevens & Väsen)

6:54
2

Molino Molero (featuring Susana Baca & Charlie Hunter)

5:30
3

Liquid Love (featuring Chris Turner)

6:36
4

Soro (Afriki) (featuring Salif Keita, Carlos Malta, & Bernardo Aguiar)

8:17
5

Sing to the Moon (featuring Laura Mvula & Michelle Willis)

5:51
6

Don't You Know (featuring Jacob Collier & Big Ed Lee)

10:44
7

I Remember (featuring Knower & Jeff Coffin)

6:34
8

Somebody Home (featuring David Crosby)

6:30
1

Sintra

3:32
2

Flight

6:03
3

Atchfalaya

6:04
4

The Curtain

15:09
5

Gretel

4:21
6

The Clearing

19:23
Snarky Puppy is truly a different kind of musical animal.
The once Texan, now New York-based quasi-collective Snarky Puppy has gone from the best-kept secret to one of the most respected names in instrumental music. Although still "underground" in many respects, the band earned its first Grammy Award in early 2014 (for Best R&B Performance) and has earned high praise from critical stalwarts like the BBC, Village Voice, The Guardian, New York Times, and Washington Post, as well as the world's most respected musicians, from Pat Metheny to Prince. Their most recent album, a collaboration with the Dutch large ensemble Metropole Orkest called Sylva, topped Billboard Jazz, Billboard Contemporary Jazz, Billboard Heatseeker, and iTunes Jazz charts. The band has always used live performance as its chief form of evangelism, and over the last 8 years has maintained a more intense tour schedule than almost any band in the idiom with over 1,200 performances.